I have a couple of new stockists!
The first one I want to tell you about is Ellie Magpie. A new shop that opened last week in Prestwich, Manchester.
'Elliemagpie is a unique store selling a beautiful contrast of fabrics, haberdashery, homewares and gifts. The style is shabby chic, country vintage and celebrates all things pretty and feminine.
Elliemagpie was born of the desire to promote and bring together two complementary aspects of home making - items that you buy and items that you make yourself.
There is an emphasis on the 'hand made' and the supplies to 'hand make'. This is complimented by the quirky findings and carefully sourced homewares and gifts to add to the full lifestyle shopping experience.'
As you can see it is like Aladdin's Cave. I can't wait to get over there later in the week to experience it first hand. I have loved looking at the images to spot my work, it's lovely to see a collection of your own products in a shop where people can actually come in and pick them up.
You can spot my Dilly Deer cushions and some
Mr & Mrs pillowcases in this shot.
I spied some cosmetic bags on the table here.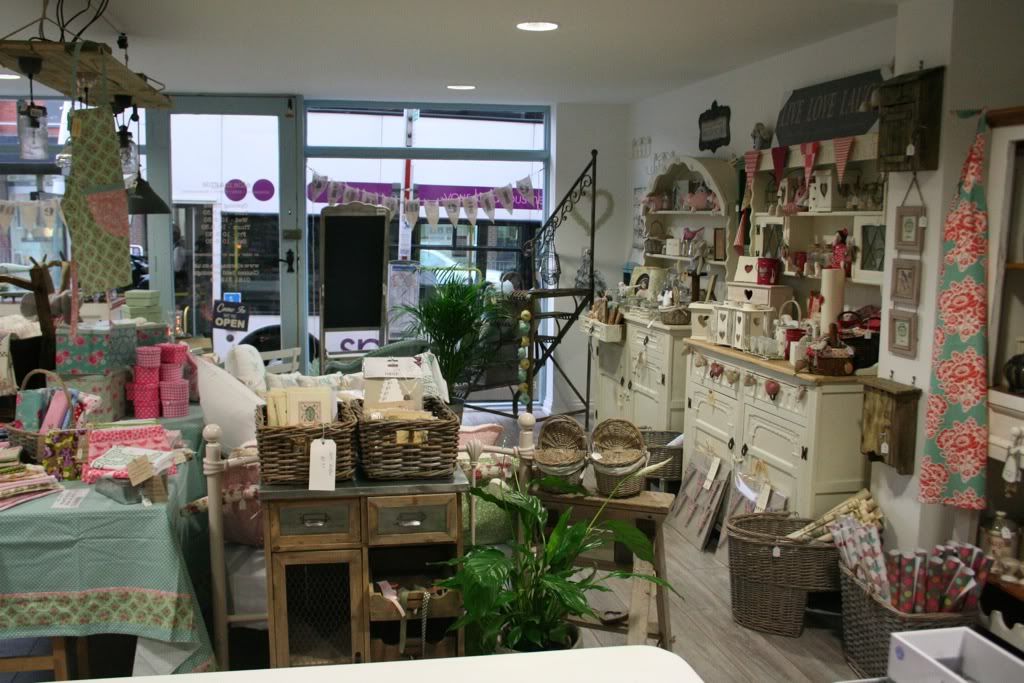 One of my halterneck pinnies is hung from a dresser in this one.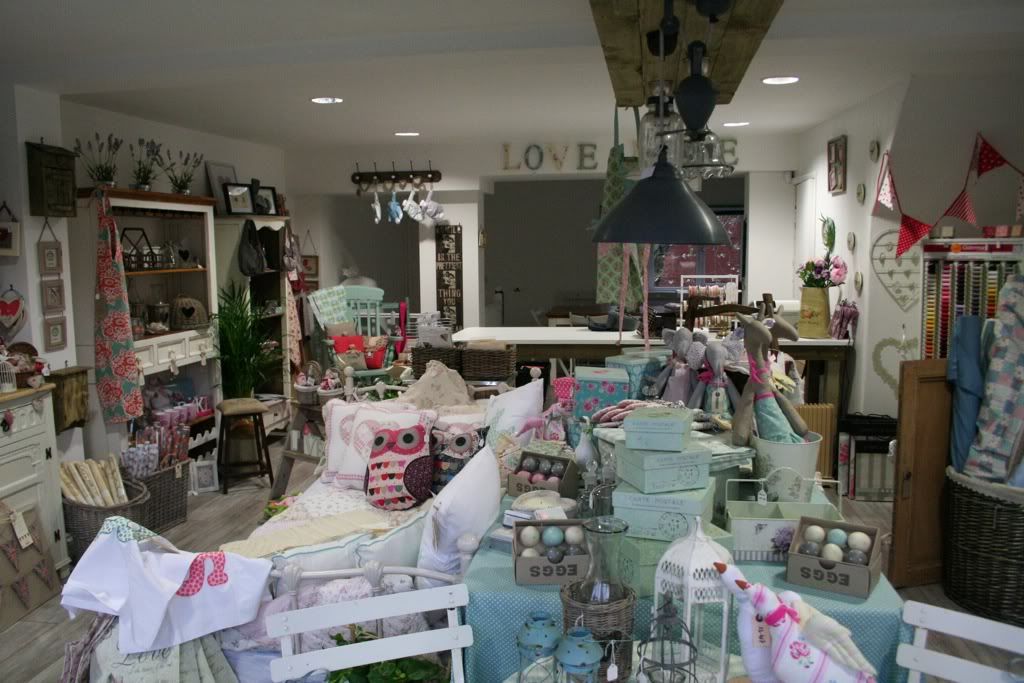 You can also buy lots of products from Ellie Magpie from their on-line shop
here
. Please do have a look as there are some lovely products and lots of gorgeous fabrics and haberdashery (including lots of East of India products... lovely!).
The next one I would like to tell you about is this fabulous on-line shop
Folly Home
. I love their logo.... imagine it as a real shop that you can walk into... fab! When you go to their on-line shop and have a look at the beautiful products it has to offer, you really can start to imagine what the shopping experience in this shop would be like. Their collection of products is stunning. Take a peek, you'll see what I mean!
'Folly was conceived out of a desire to find beautiful and imaginative gifts and a love of mixing contemporary pieces with unique vintage treasures. With an exciting mix of design-led gifts, contemporary homewares and vintage finds, we're confident that we have just the thing you are looking for. Whether it's something beautiful to adorn your home, or an inspirational gift that is talked about long after the event!
We believe that finding unique and fabulous items should be easy and enjoyable, and with that in mind we have found an extensive range of products from around the globe. We are here to take the hard work out of it for you.'
Okay, that me done for now. I do have more to show (and tell) but that will have to come on another day. Enjoy the rest of your weekend x